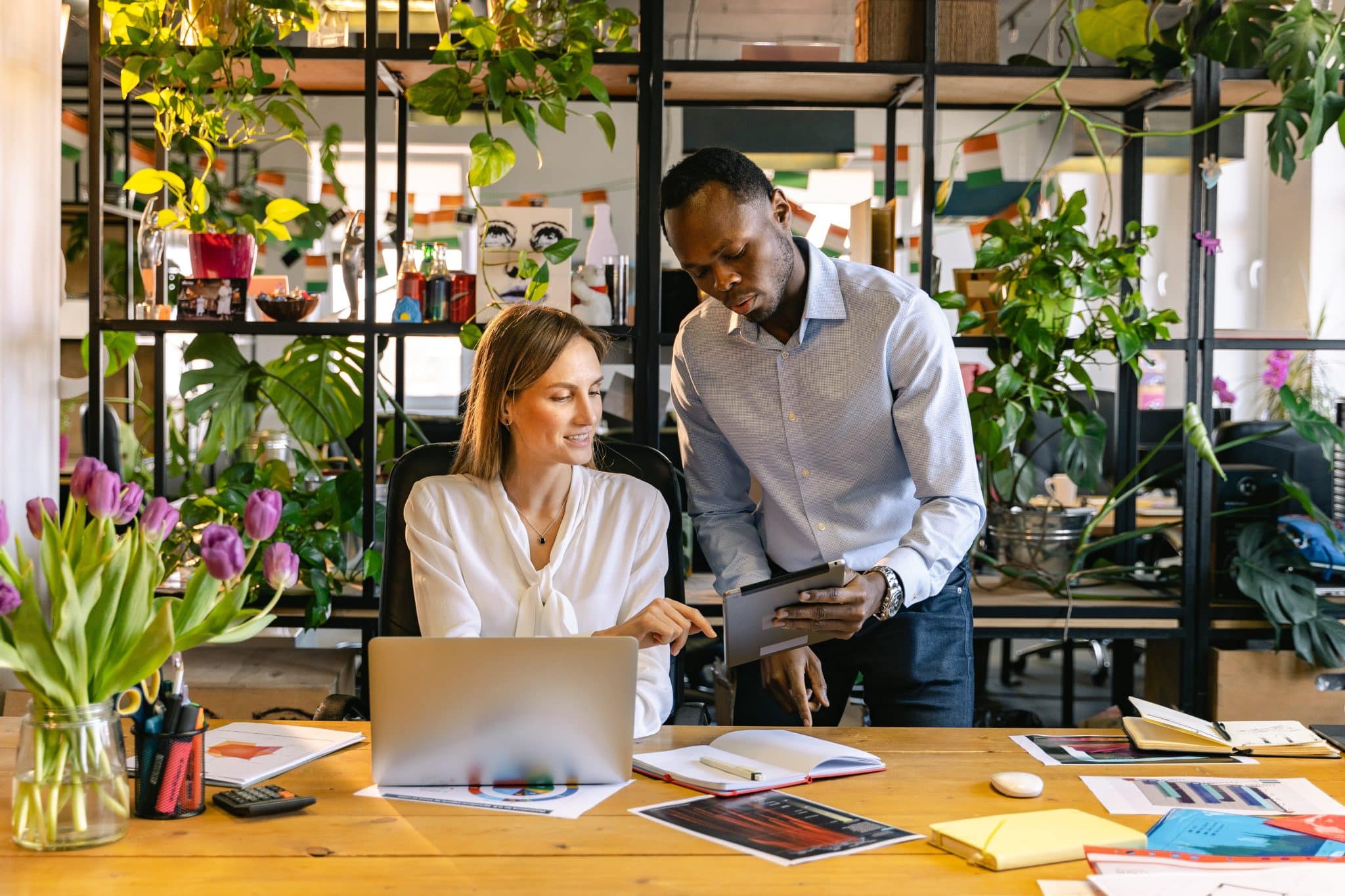 Invest in your employees development is the best investment you can do!
At VIRTIO we specializes in people development through internal training. We offer a holistic approach to help you design and implement effective programs. 
Everything is tailormade from strategic planning to content production and analysis,
So what do you mean, when you say people development?
It's simple: People development refers to the intentional and continuous process of enhancing the skills, knowledge, and capabilities of employees to support their personal and professional growth.
Internal training programs, facilitated by our experts, are designed to equip employees with the necessary tools and resources to excel in their roles, drive innovation, and contribute to the overall success of the organization.
By constantly having your employees development their skills, your company will always stay ahead in this competitive market.
Enhanced Employee Engagement: Foster value and belonging, leading to higher engagement and productivity.


Improved Performance: Equip employees with skills to excel, solve challenges, and embrace opportunities.


Talent Retention: Invest in growth to enhance loyalty, satisfaction, and attract top talent.


Adaptability and Agility: Navigate change by fostering skills to respond to disruptions and industry shifts.


Cultivating a Learning Culture: Drive innovation, collaboration, and long-term success through continuous learning.


I get it! But what about the benefits?
We have listed 5 benefits to your left.
If you want to read a more in-depth blogpost about the benefits, click the button below
So what's the process from here?
No matter which step you are at on your journey, Virtio is ready to guide the process.
We always use our well proven process to succesful learning, training and development. 
From identifying a need to implementing a tailor-made learning and communications solution – Virtio can help you every step of the way. 
Contact us today and we will guide you the right way.
How to do real change with learning?
Get a 30 minutes session with one of our learning experts and get tools to build effective and engaging learning, training, and development. 
Free and non-committal. 
Fill in the form, and we'll get back to you within 24 hours.